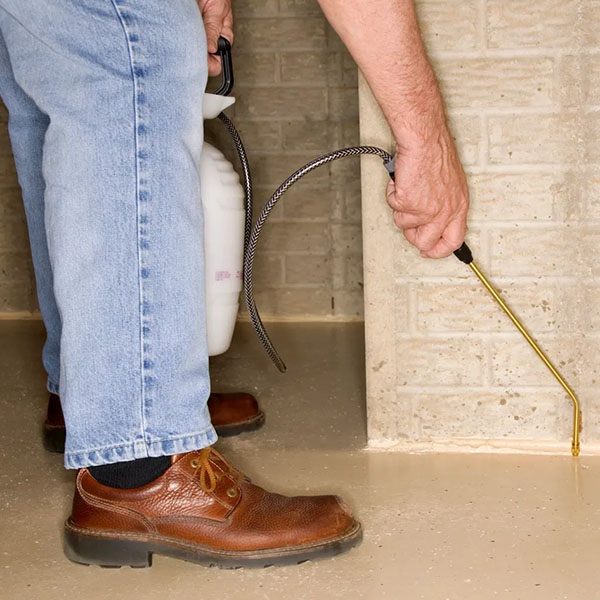 Whether you are looking for a service plan to keep your home pest free or just need one time service, we can help.
Bi-Monthly Service Plan for Year Round Protection — Average Home $85 per service + tax
The best way to keep your home bug free is to get the pest under control and maintain your protection. This plan has a service agreement that can be canceled at any time, no worries about being stuck in a contract. On the initial trip Chem-Tech Termite & Pest Control will treat the interior and exterior of your home. Then we will treat the exterior every two months. You will not need to be home for this service, so no worries about scheduling and needing to be at your residence.
Pests enter your home from the outside, so maintaining control around the perimeter of your home keeps them from entering and nesting inside. If any additional treatment is needed inside for included pests, we will be out to take care of it at no extra charge. This service does not include Bedbugs, German Roaches, Fleas, Mosquitoes, Fabric Pests, Stored Product Pests, Mice, or Wood Destroying Insects.
One Time Pest Treatment — Average Home  $105 + tax
This service is great if you are having problems with general pests and do not want ongoing service. We will treat the exterior of your home, basement, and garage, and we spot treat other areas needed. These are the areas that pests such as Spiders, Ants, Boxelder Bugs, Lady Asian Beetles, Stink Bugs, Wasps, etc., typically infest the most.
German Cockroaches — Average Home $115 + tax
When dealing with German Roaches the amount of infestation as well as conditions of the infested area will directly affect treatment results. Severe infestations may require monthly treatments. Smaller infestations are often controlled with one treatment.
Flea Treatment — Average Home $115 + tax 
We perform flea treatments for active infestations as well as for tenants that are required to treat when moving out of rental properties. Fleas are often controlled with one treatment and do require some cooperation from the homeowner.
Rodent Control — Starting at $105 + tax
When dealing with Mice or Rats in a structure we start with inspecting for entry points and correcting those areas or making recommendations for repair. Then, we will place reusable traps on the inside of the home in areas of infestation. We offer bait stations and service plans for the exterior when needed. These are often recommended when the rodent population around the exterior is higher, and rodents have been an ongoing problem.
Chem-Tech
Termite & Pest Control
1119 Osage St
Leavenworth, KS 66048
Hours
Mon – Thu     8:00a – 5:00p
Friday             8:00a – 3:00p
Sat – Sun        Closed
Opens in New Window or Tab